North Point Brands
North Point Brands is the parent entity to outdoor brands Cheeky Fishing and Wingo Outdoors.  Both brands are co-located and run side-by-side at NPB headquarters in North Adams, Massachusetts.  NPB seeks to expand its platform of fishing and outdoor products while emphasizing product innovation, customer service, and sustainability.  NPB calls the Berkshires its home, an outdoor playground where unlimited adventure awaits.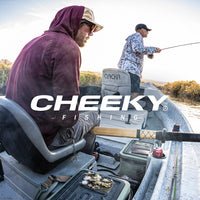 Get Cheeky
More than 10 years ago, Cheeky decided on another way to make fly fishing equipment. We were sick of seeing overpriced and uninspired gear. From the beginning, we have focused on lowering the barriers for all people to fall in love with fly fishing. Cheeky Fishing is a leader in high performance and durable products providing wallet-friendly, smart solutions for fly anglers. We brought vibrant color, sleek design, and the smoothest drag on the planet to the sport, and didn't stop there… we make products for everyone, no matter who you are or the size of your wallet. We champion the DIY angler and the waters they fish. We live by the principles of education, inclusion, and problem-solving. These pillars encompass every aspect of Cheeky, from our product development and social media presence to our top-tier customer service and office culture. We fish with a purpose, we have loads of fun, and we are, well... undeniably Cheeky.
Cheeky Fishing
Wear Your Wild Side
For Wingo Outdoors, the journey began with fly fishing in 2016, but has expanded well beyond to pursuits in the greater outdoors. Our customers are on a journey through the intersection of outdoor and dog life. We build products for those who fish, hike, and paddle with their dog, relax dockside at the cabin, and who embrace the outdoors for inspiration and adventure. Working with skilled designers and artists from around the world, we offer patterns to help connect our customer with their outdoor passion. From mountain-scapes to fish prints to river topo, desert-scenes and snowy peaks, our patterns and products are inspired by where you find your spirit. As our young company grows, we ask you to come along with us and dare to Wear Your Wild Side.
Wingo Outdoors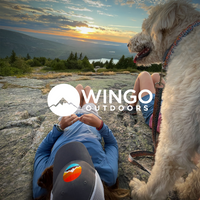 New Initiative: 1% For the Planet Members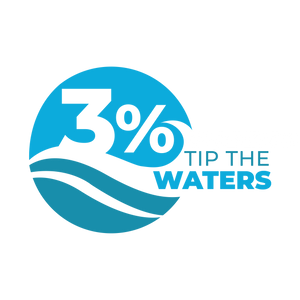 3% Tip the Waters
We love the watery world and the creatures that live there, but we know that many places are in peril.   We recently joined 1% For the Planet, and we're applying the same certified framework for all 3% of our giving commitment. So go ahead big tippers, when you choose Cheeky, we will leave the tip for the waters.
Learn More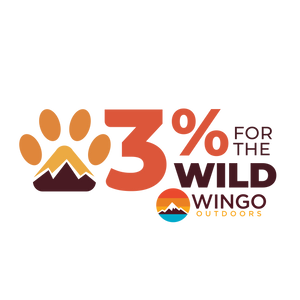 3% For the Wild
Wingo believes in wild places and is dedicating 3% of every sale to conservation causes that protect the earth, wild animals and everyone's ability to access the outdoors. Being a member of 1% for the Planet gives us a certified framework for all 3% of our giving commitment.  When you choose Wingo Outdoors, you're choosing to protect the wild.
Learn More